4 steps for glowing & hydrated makeup base
LUMENE's Invisible Illumination products combine skincare and make-up in an entirely new way. The light, yet potent Nordic ingredients, together with Arctic spring water help to brighten, hydrate and care for your skin.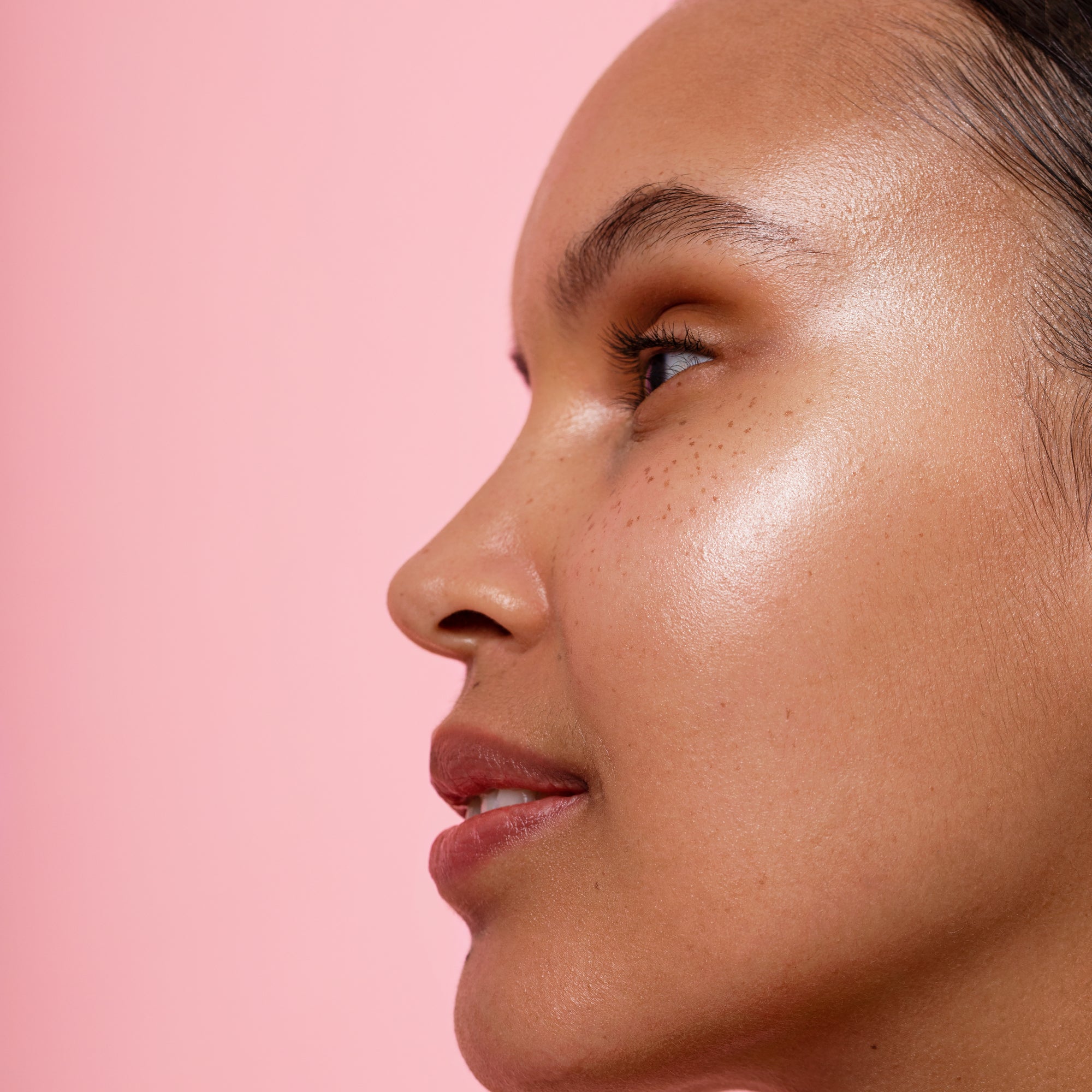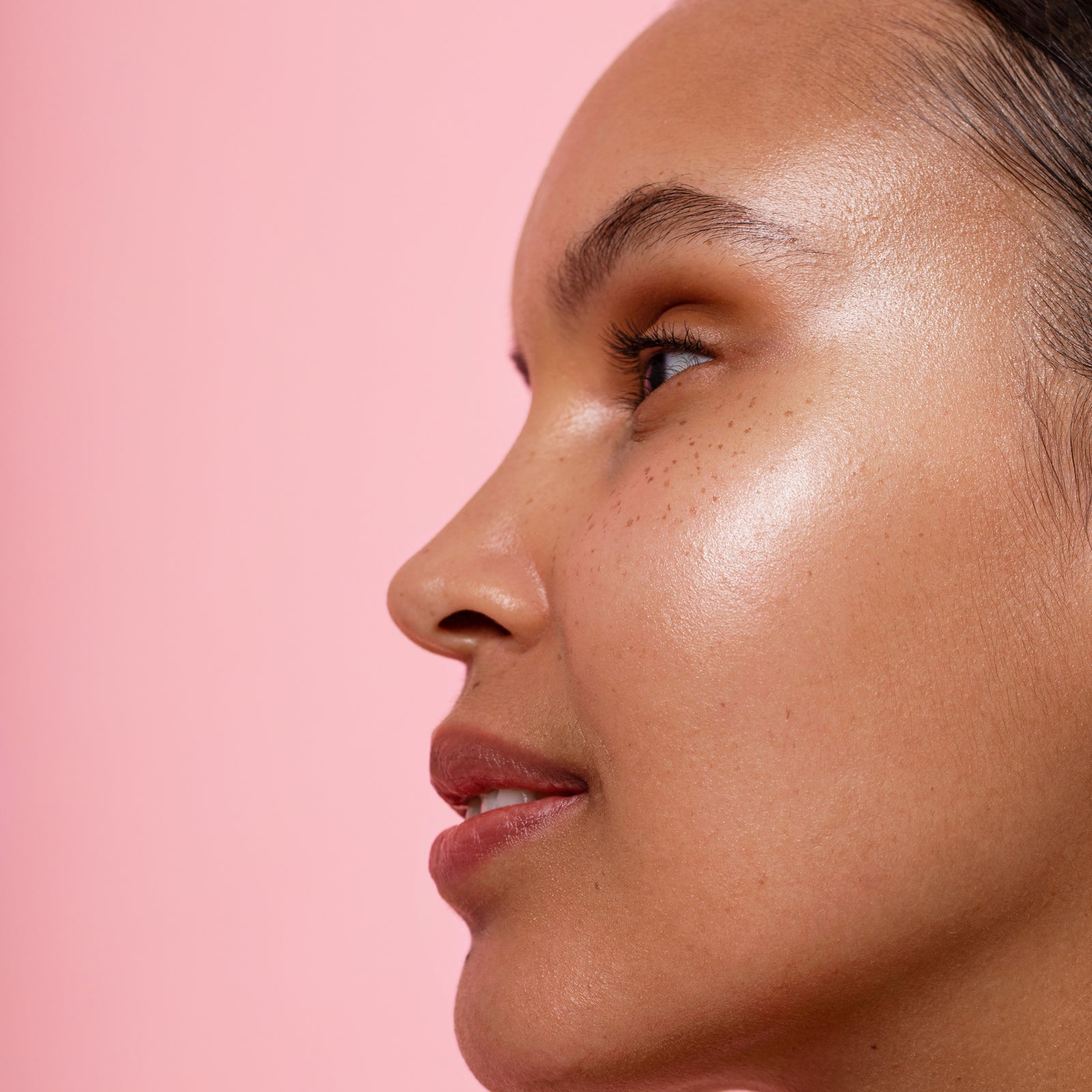 How to create a fresh, glowing and luminous "no-makeup" makeup look.
Invisible Illumination
1. Start with a glowing, smooth & hydrated base
The number one product for creating a natural and long-lasting make-up base is LUMENE Invisible Illumination Dewy Glow Gel Primer, it smooths out and hydrates the skin, leaving a dewy glow. Its fresh gel texture contains brightening Nordic willowherb, hydrating Nordic algae and pure Arctic spring water. The product melts into skin like a lightweight serum and leaves the skin feeling refreshed and supple, hydrating skin for up to 24 hours. Your makeup will blend beautifully on top and last all day long.
Invisible Illumination
2.  Enhance your complexion
Our iconic Invisible Illumination Instant Glow Beauty Serum redefines face makeup: as comfortable to wear as skincare and offering a perfected and natural bare-faced finish, it subtly enhances your complexion for a radiant, Nordic glow. The Instant Glow Beauty Serum gives light coverage and blends seamlessly - layering the product gives more coverage when needed. Fueled with Arctic spring water, Arctic cloudberry seed extract and pearlescent pigments, the air-light formula hydrates, brightens and visibly perfects your skin, for a more even and luminous looking complexion.
Invisible Illumination
3. Highlight & maximise your natural glow
Get instant radiance with the LUMENE Invisible Illumination light-weight liquid highlighter, bronzer and blush shades. Shake well before use, apply a few small drops of the product from the pipette to your palm and apply with either a brush, make-up sponge or your fingers. The Instant Illuminizer highlights and maximizes the natural radiance of your skin, Liquid Bronzer adds a warm, sun-kissed glow to your face and Liquid Blush gives a healthy flush to your cheeks. Combine and layer as you like.​
Invisible Illumination
4. Long lasting makeup
Finish your makeup with the LUMENE Invisible Illumination Dewy Glow Setting Spray that makes your makeup last longer and gives your skin a dewy, radiant finish. The ultra-fine mist is infused with brightening Nordic willowherb, hydrating Nordic algae and Arctic spring water for an instant hit of quenching hydration. The multi-tasking formula can be used to set and refresh makeup throughout the day for extra hydration and luminosity. You can also use it under makeup as a primer. Hold the bottle 20-30 cm away from face and spray 2-4 times, keeping your eyes closed.
"All LUMENE Invisible Illumination products are vegan and have been developed and manufactured in Finland."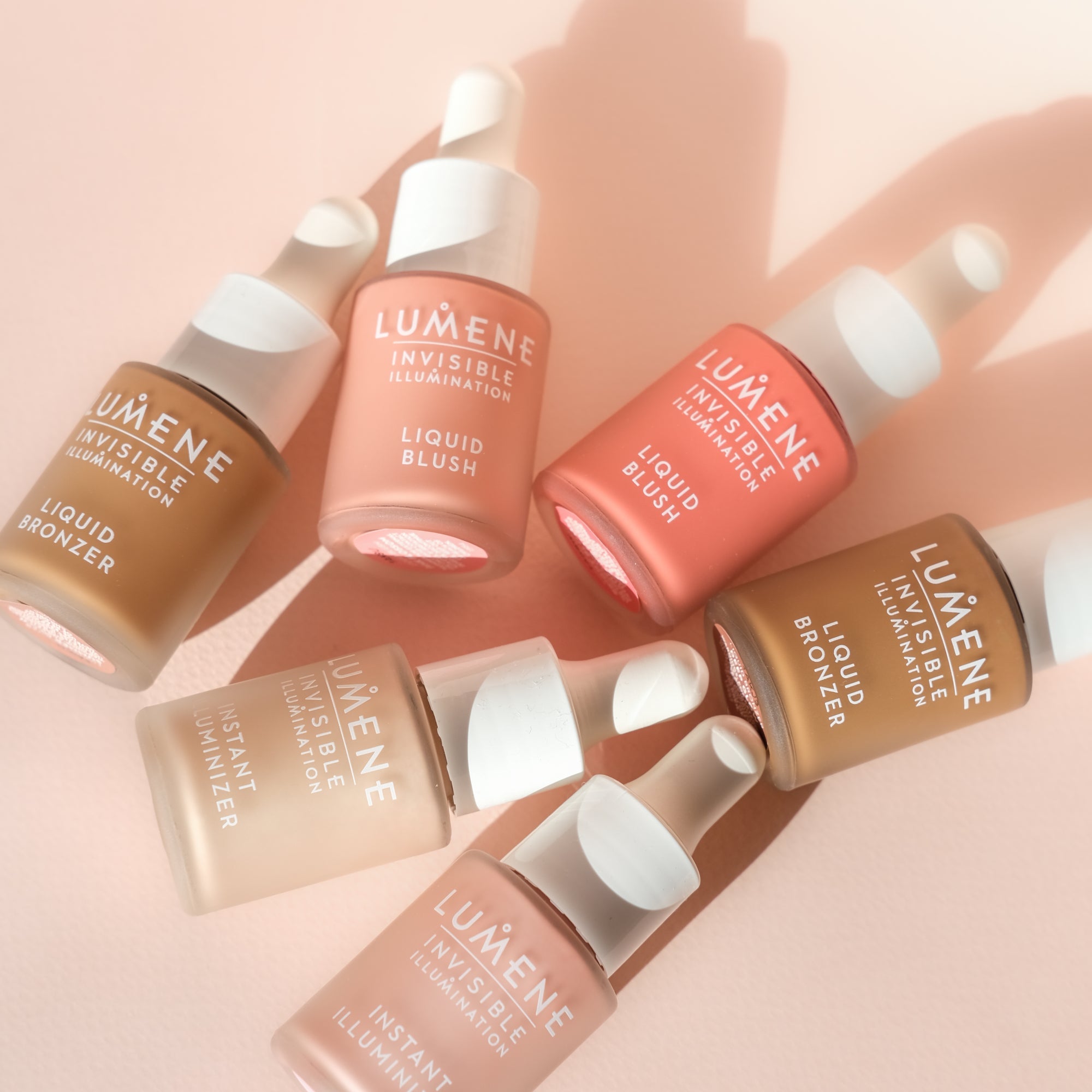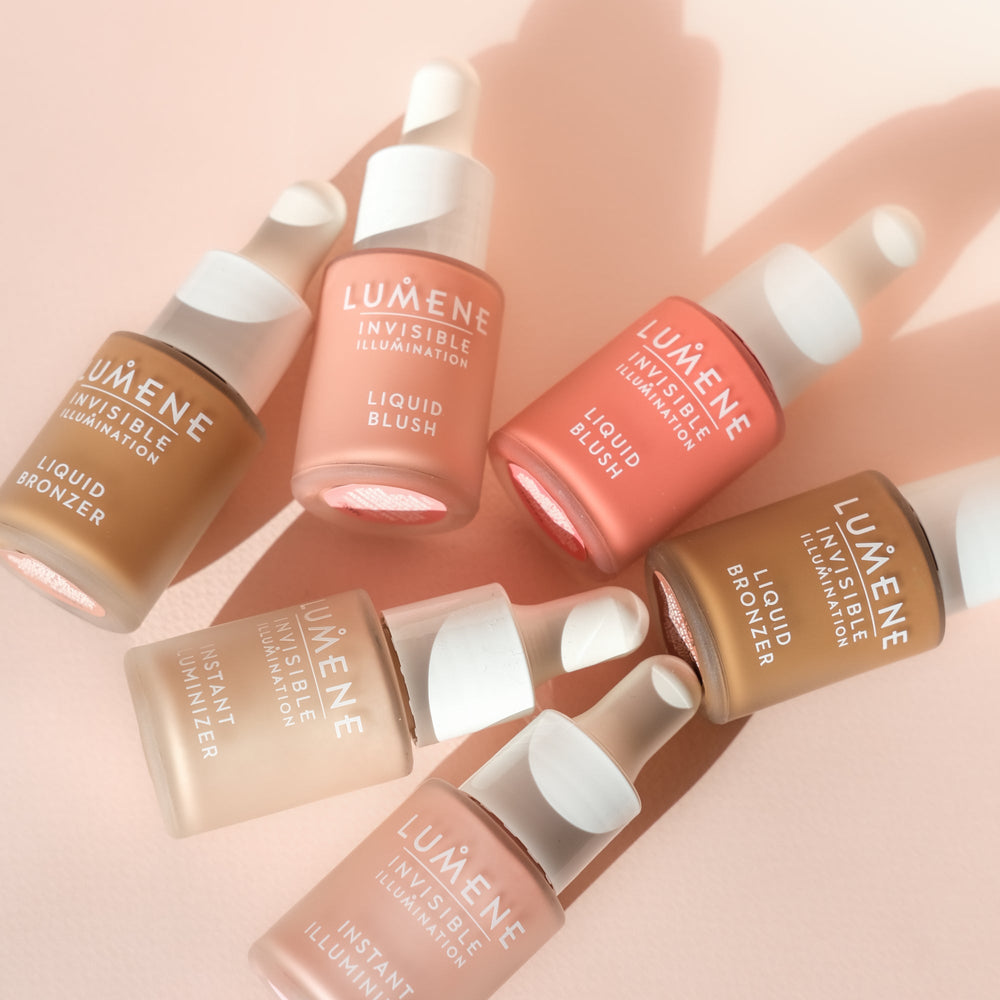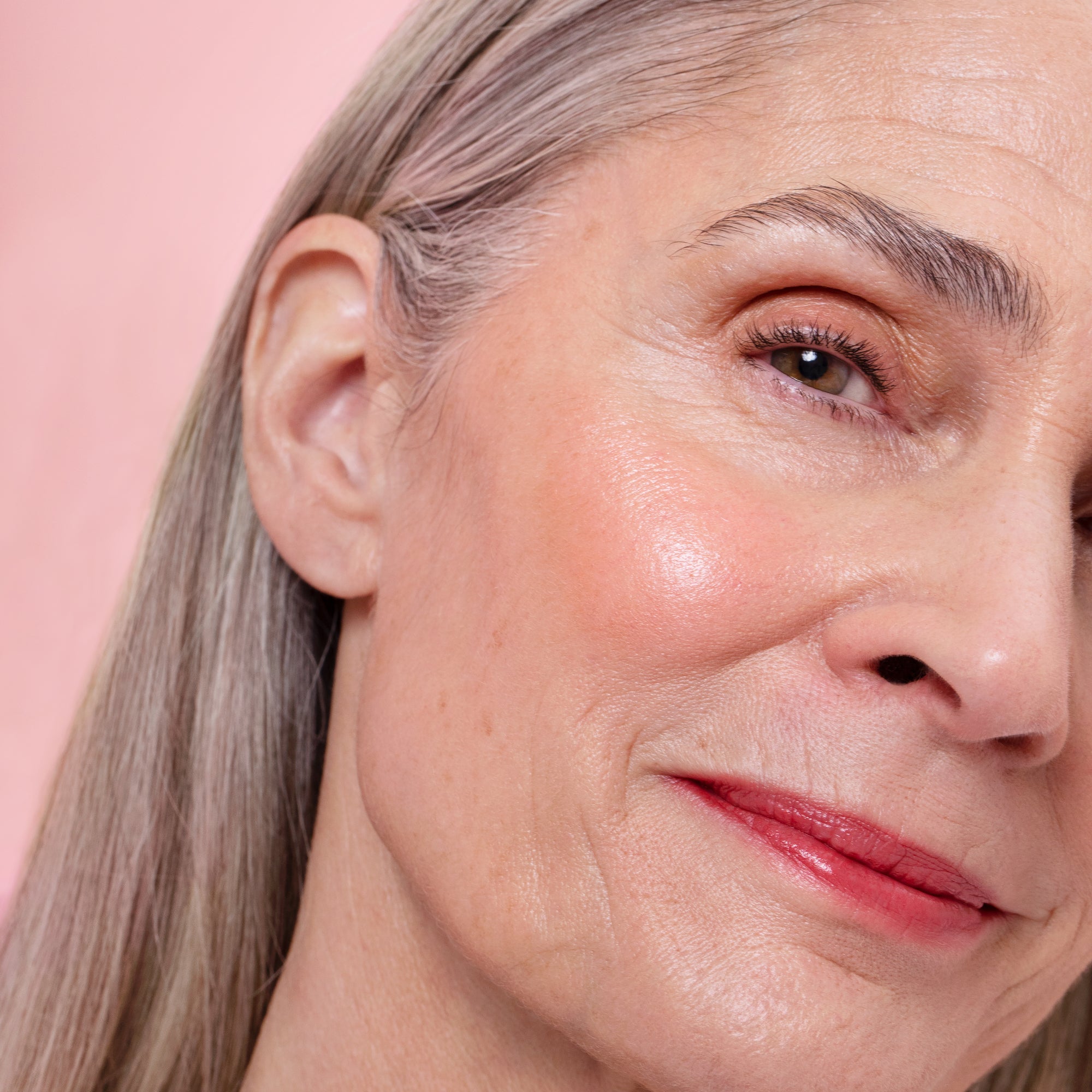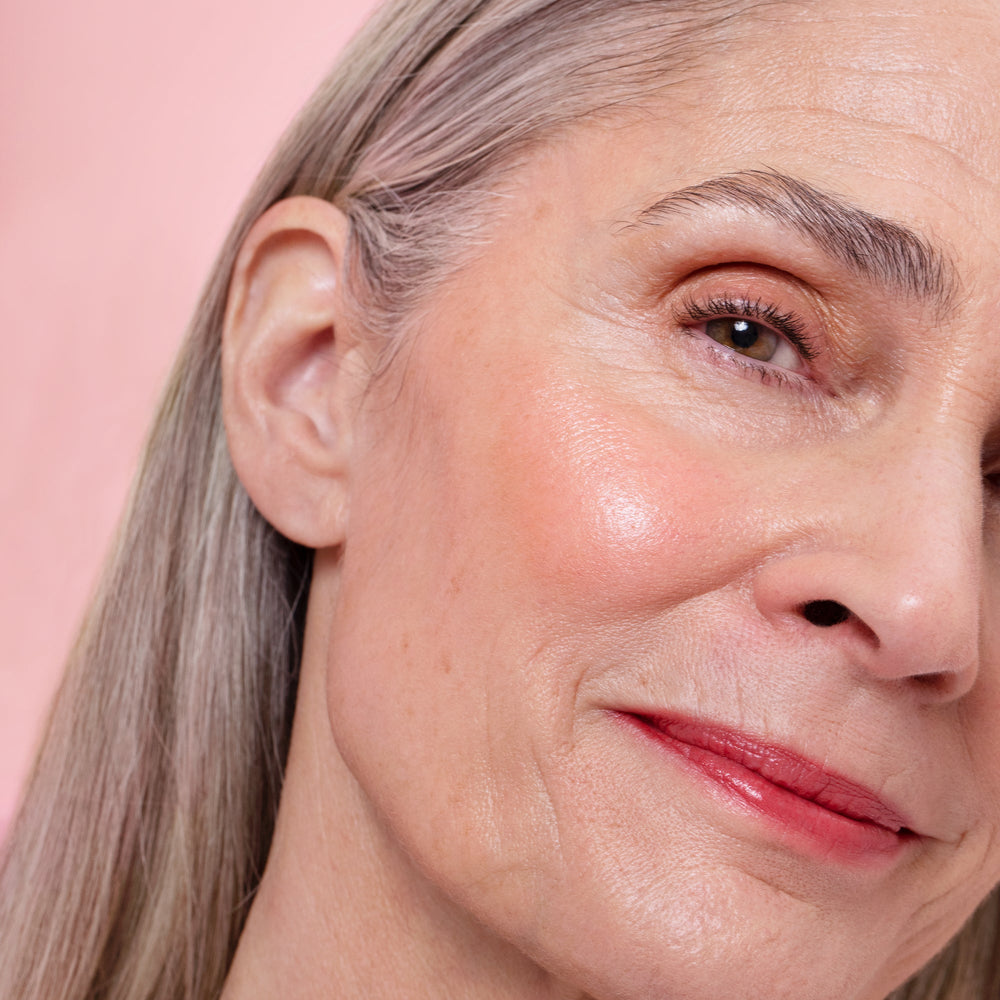 Invisible Illumination
Skincare-infused makeup
Redefine your routine with weightless, water-based tinted formulas, enriched with Nordic skincare ingredients to help brighten and perfect your skin.
Discover more