Glow glow glow! 5 reasons to use vitamin C
Do you dream of plump skin and a radiant complexion? Are dark circles under your eyes a concern? If so, vitamin C is the perfect ingredient for you - suitable for all skin types and ages, read on to find out why we love it so much…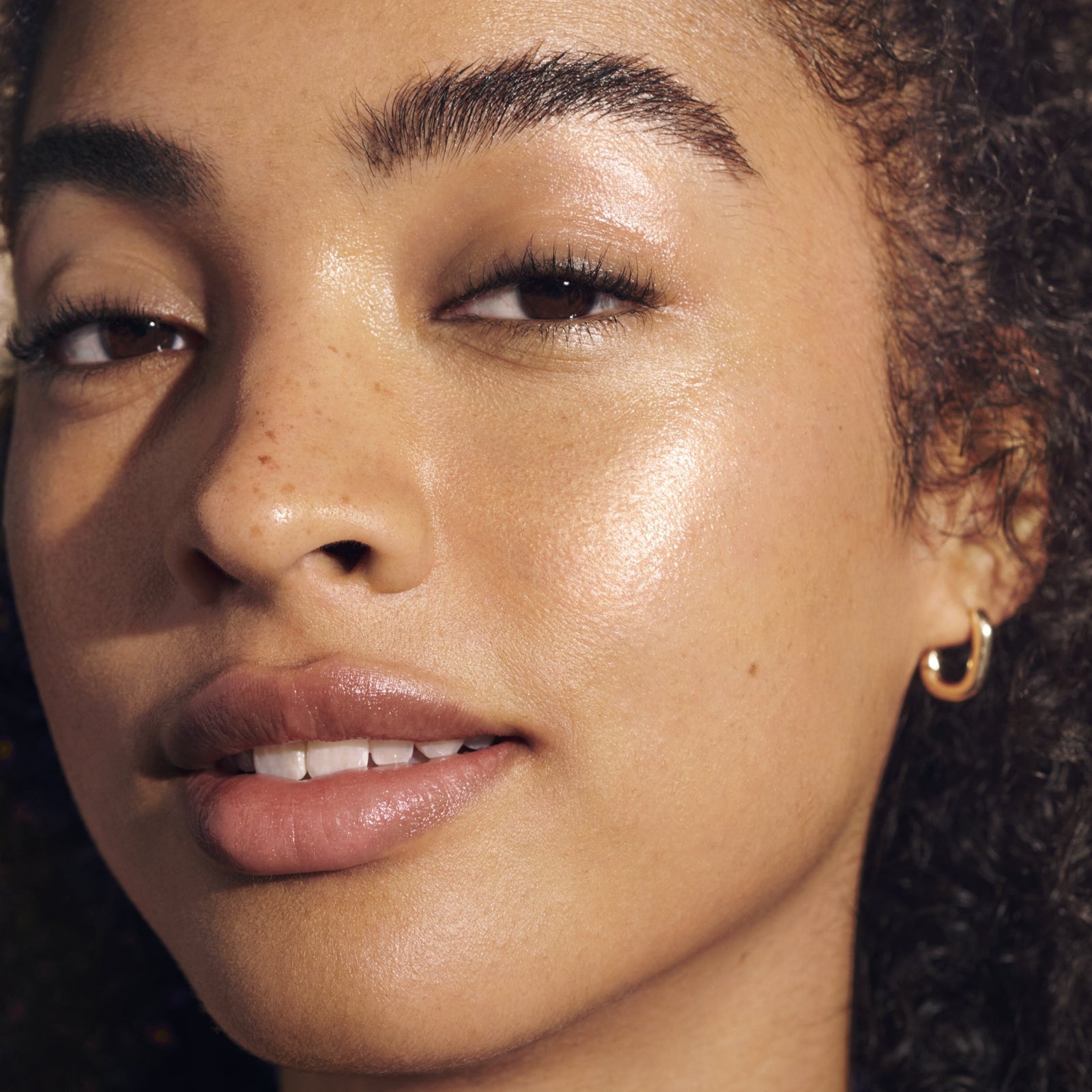 How vitamin C affects the skin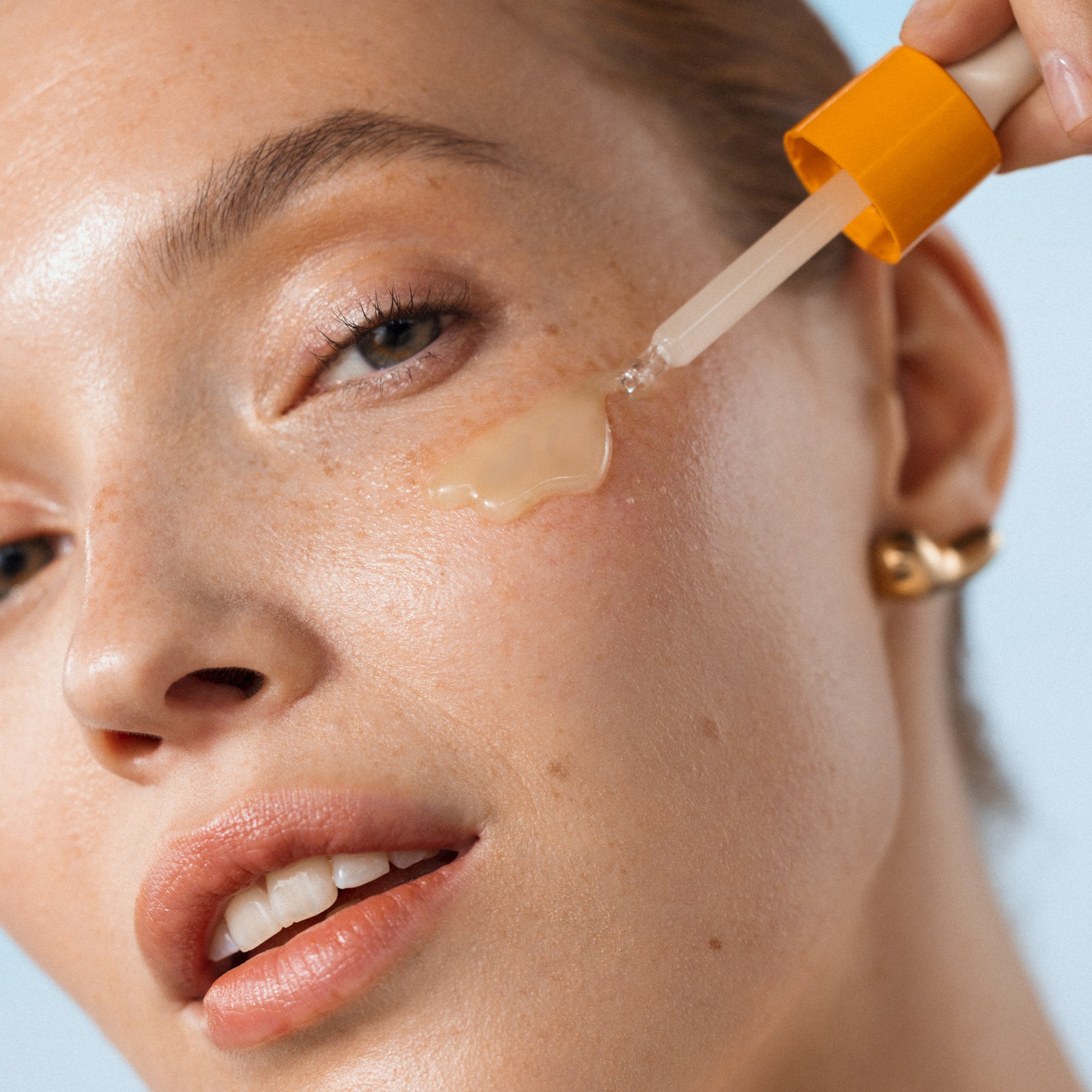 1. Radiant Skin
Vitamin C helps to boost radiance and even out your complexion. Increased production of melanin in some areas can cause pigmented spots, called hyperpigmentation - vitamin C helps lighten these patches of darker pigmentation, supporting an even skin tone. This hero ingredient can also help minimise scars caused by acne or blemishes and reduce the appearance of dark circles under the eyes.
2. Super Glow
Everyone – including those with no pigment changes – can benefit from a vitamin C glow. Try it if your skin looks dull or tired perhaps due to stress or illness. Vitamin C works quickly to make skin appear glowy and re-energised.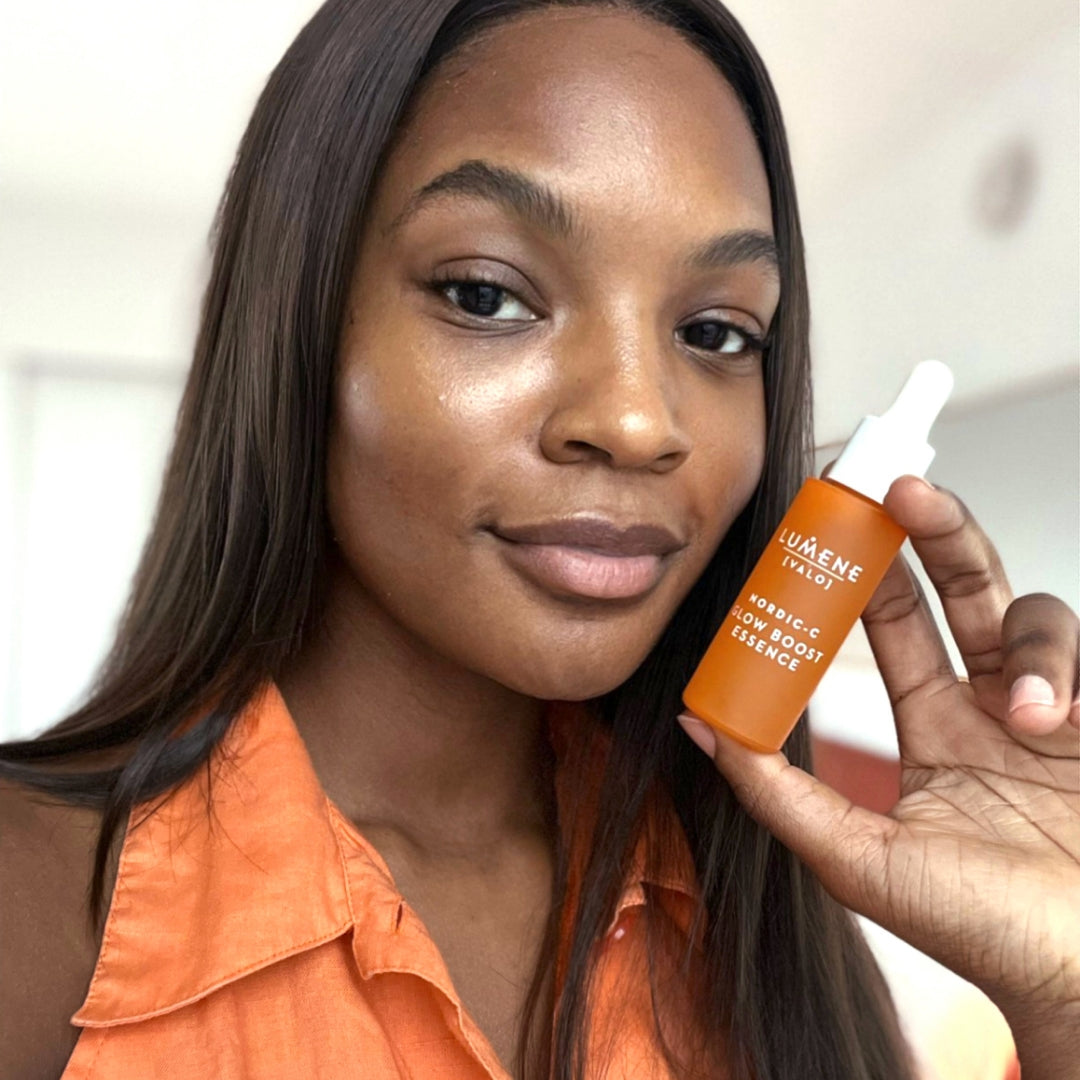 3. Fresh firmer skin
Without vitamin C the body would not be able to produce collagen, a protein that improves skin elasticity - giving it a fresh, plump appearance. Our bodies produce collagen naturally, however after the age of 25 the production starts to decline gradually. By adding some vitamin C into your routine, you can help support collagen production, leaving your skin looking youthful and glowing.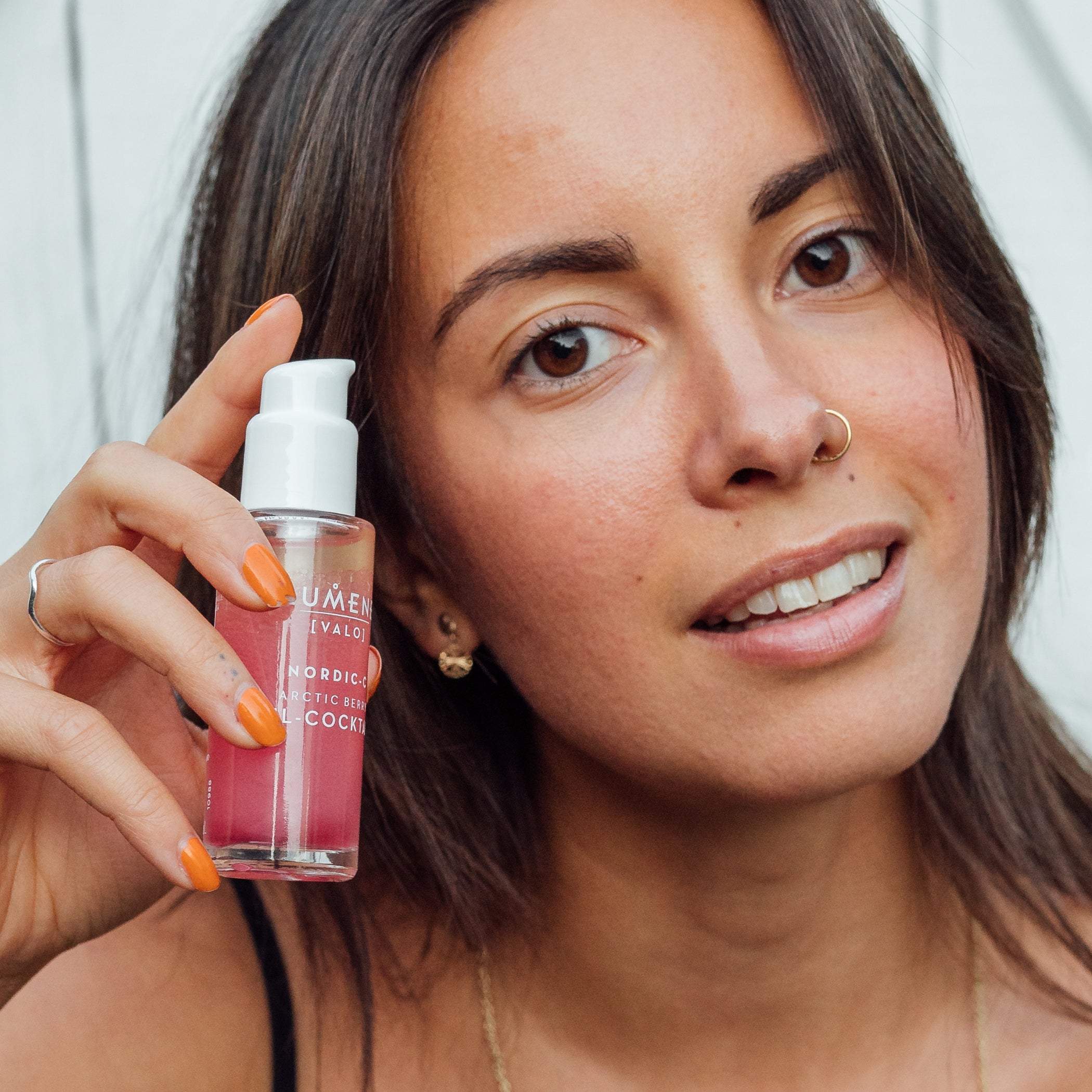 4. Skin renewal
Due to its antioxidant properties, Vitamin C aids the skin's natural regeneration process in repairing damaged skin cells.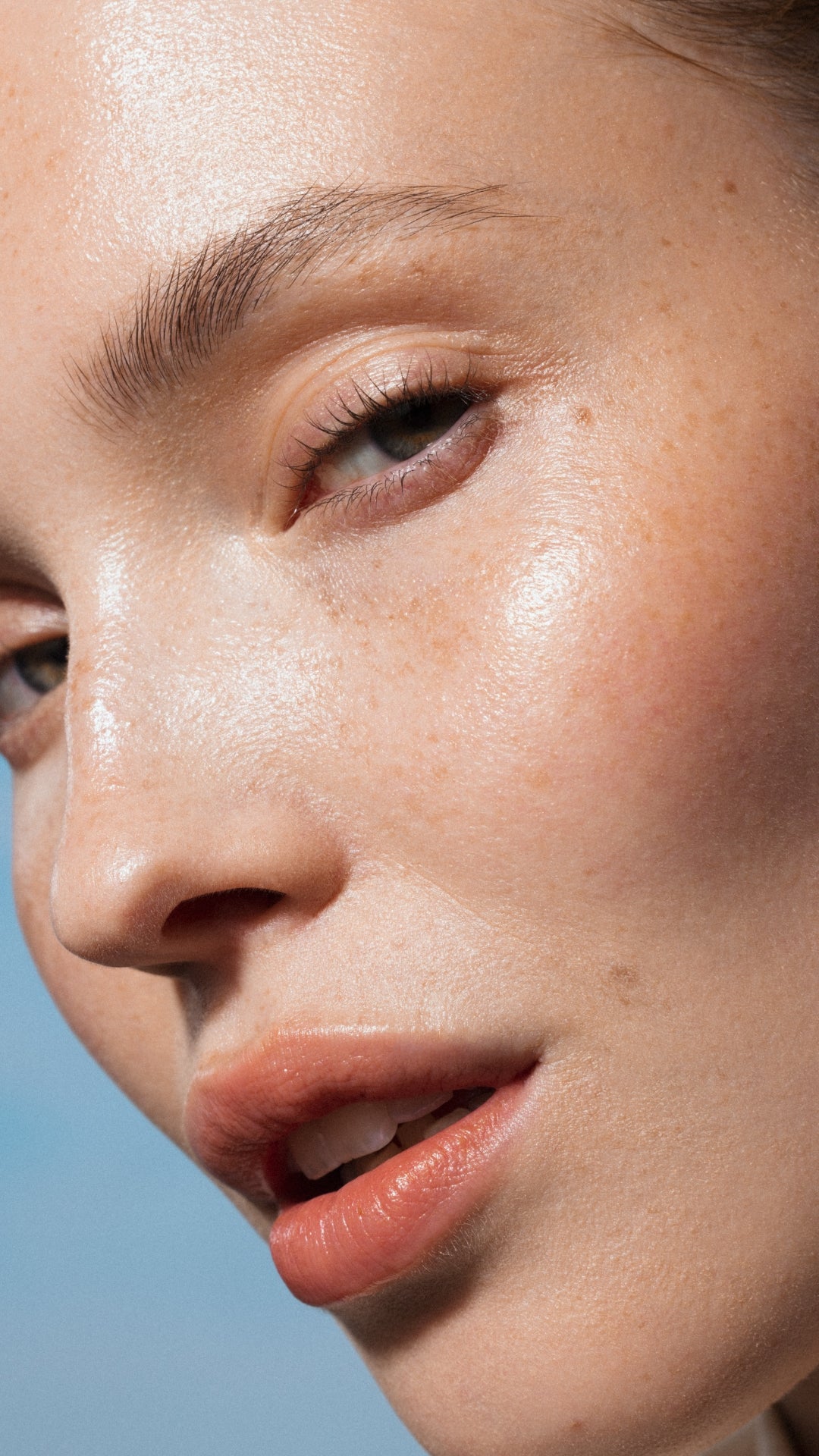 5. Protection
Vitamin C is an antioxidant that helps protect skin cells from oxidation - a process that ages skin prematurely. Both the sun's UV radiation and pollution accelerate oxidation. Therefore, skin can benefit from a vitamin C serum or cream all year round. One of the great advantages of vitamin C is that you can use it both day and night. There is no need to worry about it sensitising the skin to UV rays. However, keep in mind that vitamin C is no substitute for a sunscreen, remember to use both.
Vitamin C found in Nordic cloudberries, helps to firm and protect the skin while making it appear more radiant.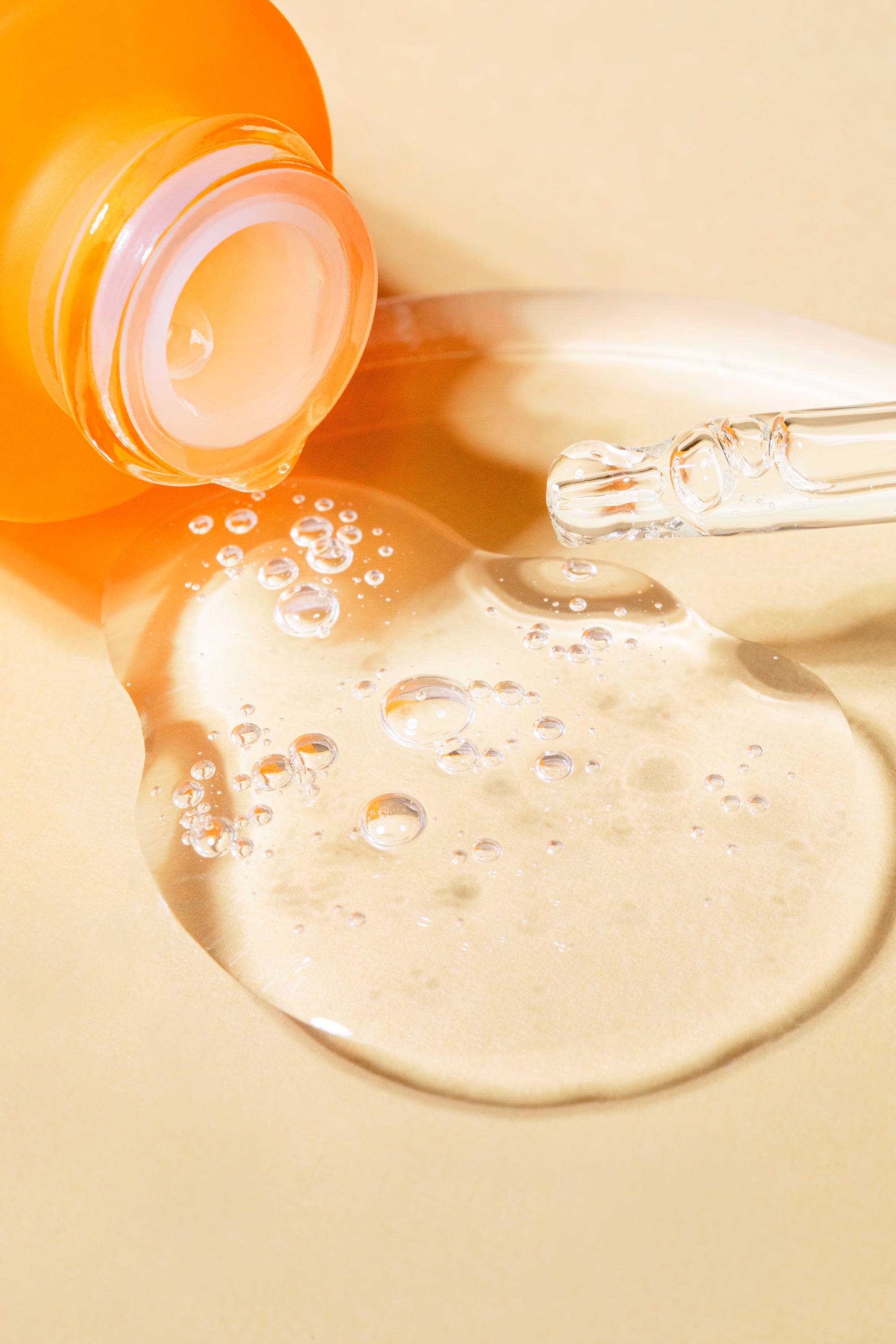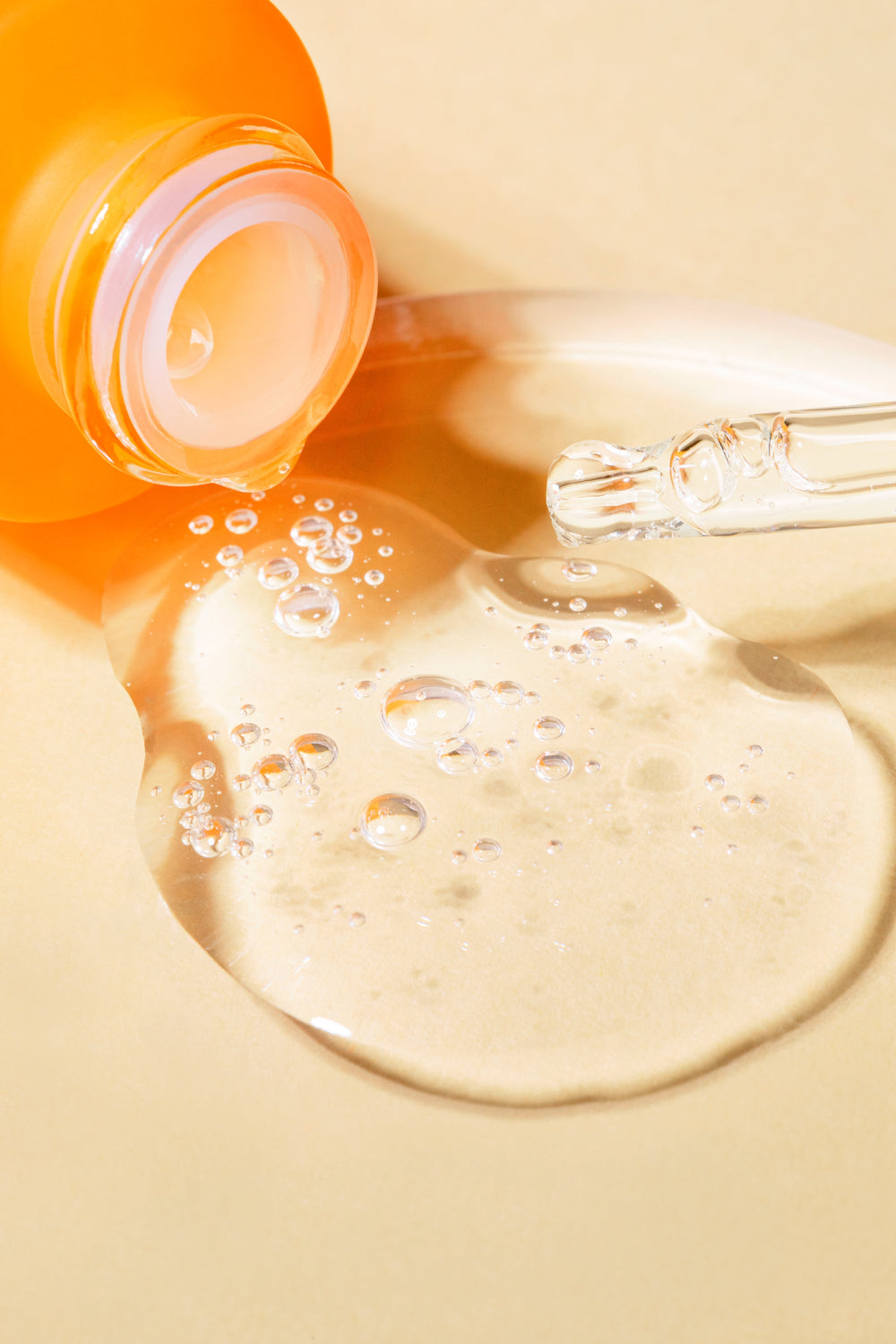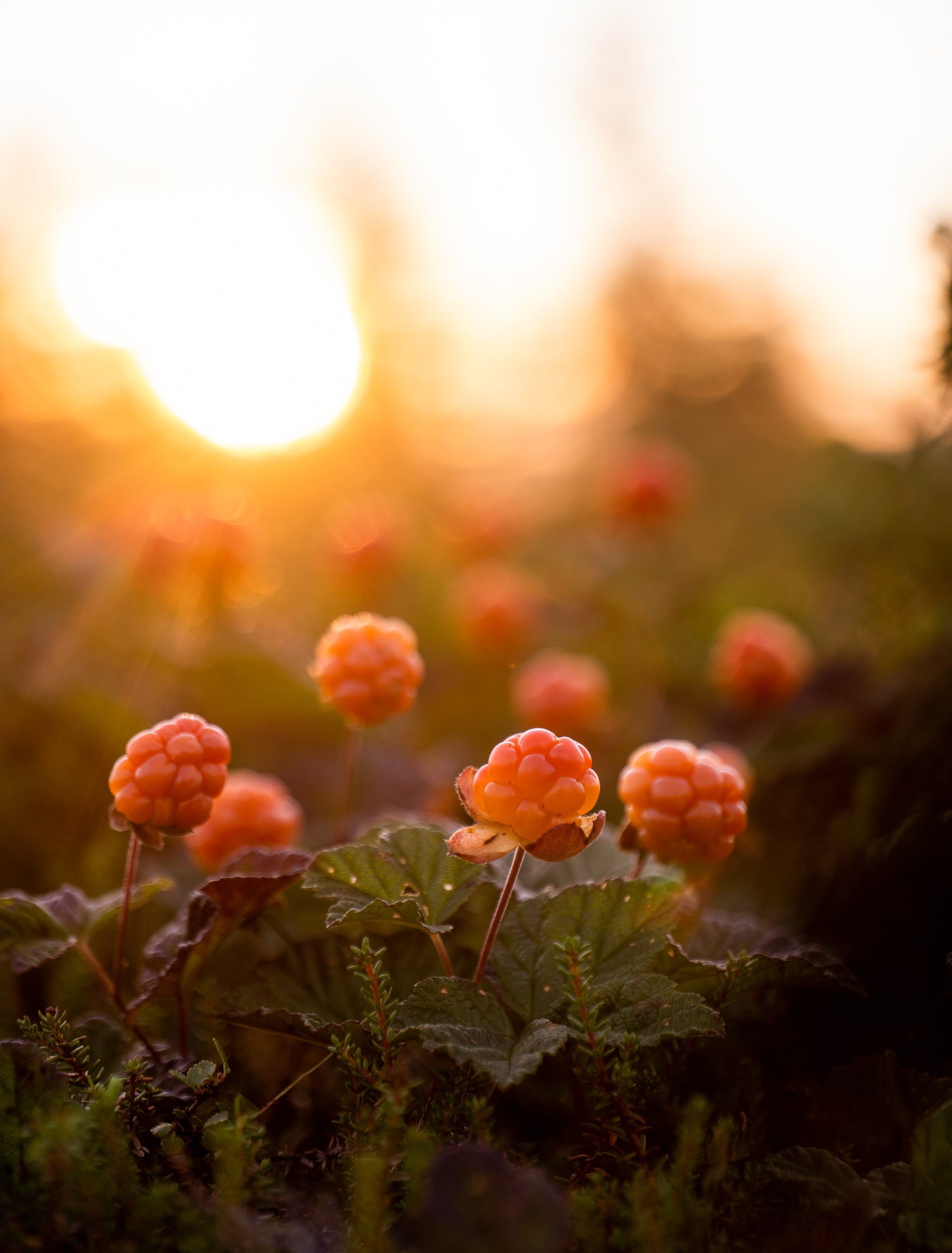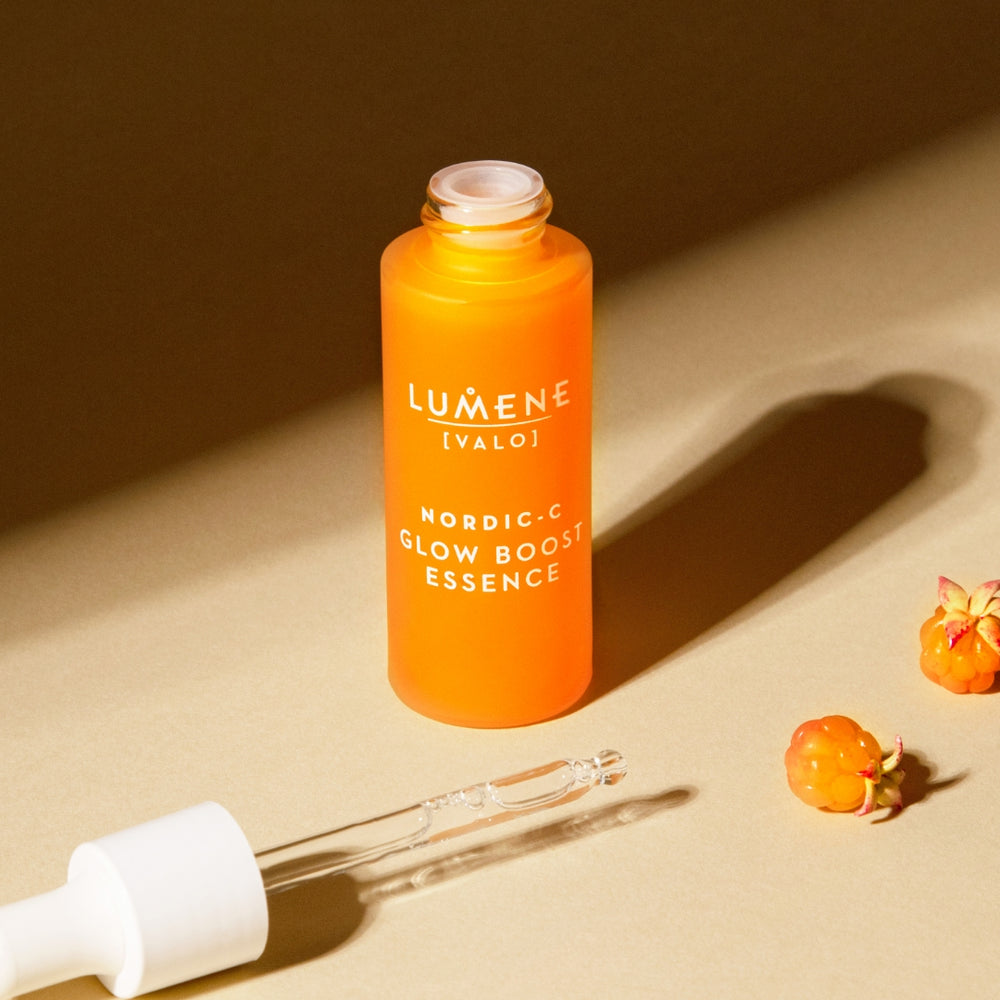 INSIDER TIPS: Julia, Nordic-C Brand Manager
Our no. 1 bestseller is the Nordic‑C Glow Boost Essence – and for good reason. This power‑packed serum provides a glow like no other. Keep scrolling for Julia's insider tips to perfecting the glowy skin of your dreams with the other products from the Nordic‑C collection...
TIP NO. 1
"If your main skin goal is a glowy complexion, look for skin care with antioxidants, especially vitamin C that is known for its radiance‑boosting properties. Wild Arctic cloudberry that we use in all Nordic‑C products is another great source of antioxidants."
TIP NO. 2
"If you want to step up your glow game and prevent the first signs of ageing at the same time, consider the latest Nordic‑C innovation, Triple Glow Radiance Elixir. It provides ultimate radiance, intensely hydrates and protects skin's youthful appearance."
TIP NO. 3
"The best Nordic‑C solution for dry skin is another iconic serum, Arctic Berry Oil‑Cocktail. It's a bi‑phase formula, meaning that it has an oil and a water phase. Shake them well to mix Nordic antioxidant‑rich berries with a cocktail of skin caring vitamins for a moisturized complexion."
TIP NO. 4
"My favourite skincare product to use in the morning is Nordic‑C Glow Boost Eye Serum. Not only jam‑packed with vitamin C, Arctic cloudberry, hyaluronic acid and polyglutamic acid, it also has a slight tint with light reflecting pigments to instantly freshen up the eye area and make me look more awake and energized."
Vitamin C
Which form to choose?
Vitamin C is used in different forms across cosmetic products. Pure vitamin C (ascorbic acid) does not efficiently absorb into the skin and it loses its efficacy when exposed to light and oxygen – it is also easily degraded in products that contain water. In terms of your skin, vitamin C has no use if it has lost its viability.
This is why LUMENE uses a stabilised vitamin C that absorbs well without irritating the skin. LUMENE uses vitamin C derivatives such as ascorbyl glucoside, magnesium ascorbyl phosphate and ascorbyl tetraisopalmitate.
FIND YOUR FAVOURITE